Royal Caribbean Cruises Valentine Specials


Let our Bucket List Concierge™ Team plan your dream vacation now!
Contact Us
Royal Caribbean Cruises Valentine Specials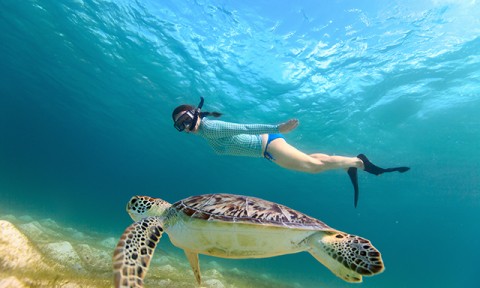 Give your Valentine the gift of travel!
Cruising may be your most cost efficient way to vacation. All of your meals and entertainment are included.
Our Specialty Dining Bonus for Two
Book a Balcony or Suite by March 31, 2018 and receive a complimentary specialty dining experience for two. Offer valid on any Oasis, Allure, Harmony, Anthem or Adventure of the Seas sailing departing May 1 – July 31, 2018.
Benefit from our Special Group Rates
We have reduced rates for select RCCL cruises sailing between February 1, 2018 and April 30, 2019. Give us a call today and take advantage of our program.
So, if you haven't cruised, you should give it a try. Royal Caribbean is our first choice for exceptional value family cruising.
Call Go Bucket List Travel at 804-557-3006.
Prices below are per person. Staterooms subject to availability. Port charges may apply.
This Week's Royal Caribbean Going, Going, Gone Specials.
You must call us by February 14 to book these 9 specially priced March and April to the Bahamas, Caribbean, Hawaii and Europe cruises. Staterooms subject to availability.
| BAHAMAS | | SHIP | FROM | DATE | INSIDE- | OCEANVIEW- | BALCONY- | SUITE |
| --- | --- | --- | --- | --- | --- | --- | --- | --- |
| 7 NIGHT BAHAMAS | | ANTHEM OF THE SEAS | CAPE LIBERTY | 04/07/18 | $629 | $679 | $759 | $1,229 |
| 7 NIGHT BAHAMAS | | ANTHEM OF THE SEAS | CAPE LIBERTY | 04/14/18 | NA | NA | NA | $1,259 |
| 7 NIGHT BAHAMAS | | ANTHEM OF THE SEAS | CAPE LIBERTY | 04/21/18 | $599 | $649 | $729 | $1,259 |
| 9 NIGHT BAHAMAS AND EAST COAST | | GRANDEUR OF THE SEAS | BALTIMORE | 04/26/18 | $499 | $629 | $1,299 | NA |
| CARIBBEAN | | SHIP | FROM | DATE | INSIDE- | OCEANVIEW- | BALCONY- | SUITE |
| 7 NIGHT WESTERN CARIBBEAN | | LIBERTY OF THE SEAS | GALVESTON | 03/18/17 | $549 | NA | $1,049 | NA |
| 4 NIGHT WESTERN CARIBBEAN | | INDEPENDENCE OF THE SEA | FT LAUDERDALE | 03/01/18 | $319 | $349 | NA | NA |
| 7 NIGHT WESTERN CARIBBEAN | | LIBERTY OF THE SEAS | GALVESTON | 03/25/18 | $599 | NA | $999 | NA |
| HAWAII | | SHIP | FROM | DATE | INSIDE- | OCEANVIEW- | BALCONY- | SUITE |
| 10 NIGHT HAWAII | | RADIANCE | HONOLULU-VANCOUVER | 05/03/18 | $1,149 | $1,199 | $2,099 | NA |
| TRANSATLANTIC | | SHIP | FROM | DATE | INSIDE- | OCEANVIEW- | BALCONY- | SUITE |
| 12 NIGHT TRANSATLANTIC | | NAVIGATOR TO THE SEAS | MIAMI-SOUTHAMPTON | 04/22/18 | NA | NA | $1,199 | NA |