Let our Bucket List Concierge™ Team plan your dream vacation now!
Contact Us
7 Windstar 2018 and 2019 Cruises On Sale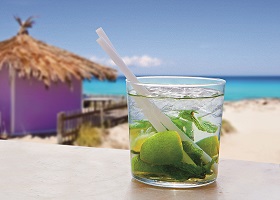 The Windstar One Week Sale - Prices Expire August 22
7 Fantastic 2018 and 2019 cruises on sale this week
Choose from Asia, Caribbean, Europe, Mexico and the Panama Canal
Call us today at 804-557-3006 or tool-free at 855-462-8253
Ask about special reduced single supplements.
"Everything was perfect Nancy, thank you so much for all your help! We will definitely be with Windstar for life!," Allison
Be spontaneous and grab a great deal with Windstar, the world's best small ship cruise line.
If you ever dreamed of connecting with the world, its people and yourself you owe it to yourself to embrace the world of small ship cruising.

We loved our Asia cruise onboard the Star Legend!
Windstar's graceful yachts entertain from 200 to 300 lucky guests. With six beautiful yachts, Windstar gives you more true small ship choices than anyone in the world….with legendary service and fine dining that has been acclaimed the best on the seas.
Whether you dream of the beautiful beaches, turquoise waters, and amazing snorkeling of the Caribbean or Tahiti, or seek-out ports in the Mediterranean, Orient or Alaska where the big cruise ships never visit, you're ready for cruising the Windstar way. You'll be immersed in the destination through local entertainment, carefully crafted shore excursions, and use of Windstar's exclusive Watersports Platform.
Let yourself be taken into hidden coves and tiny harbors no one else can reach so you can fully experience the private yachting scene.
What's Not to Like!:
luxury cruising in private yacht style
Large all-suite staterooms
Small ports with complimentary private events
Pampered, personalize service
To find out more about these cruises, please contact us right away at 804-557-3006 or toll-free at 855-GOBUCKET [855-462-8253] send us an email @ info@gobucketlisttravel.com .
Cruises are subject to availability at the time of booking. Prices do not include applicable port charges.
Call us at 804-557-3006 by August 22 to book your Windstar Cruise Sale deal
| | | | | | | |
| --- | --- | --- | --- | --- | --- | --- |
| ASIA | | ShipName | From Port | | Voyage Date | .. From .. |
| 14 DAYS BEST OF PHILIPPINES | | STAR LEGEND | SINGAPORE TO HONG KONG | | 02/19/19 | .. $3,799 .. |
| CARIBBEAN | | ShipName | From Port | | Voyage Date | .. From .. |
| 7 DAYS CARIBBEAN | | WIND SURF | ST MAARTEN RTP | | 12/15/18 | .. $1,399 .. |
| 7 DAYS WINTER ESCAPE | | STAR PRIDE | SAN JUAN TO BRIDGETOWN | | 02/16/19 | .. $1,699 .. |
| EUROPE | | ShipName | From Port | | Voyage Date | .. From .. |
| 8 DAYS SPAIN AND PORTUGAL | | STAR PRIDE | LISBON TO BARCELONA | | 04/12/19 | .. $1,799 .. |
| 7 DAYS RIVIERA | | STAR BREEZE | ROME TO BARCELONA | | 05/28/19 | .. $1,799 .. |
| MEXICO | | ShipName | From Port | | Voyage Date | .. From .. |
| 8 DAYS SOUTHERN MEXICO | | STAR LEGEND | PUERTO VALLARTA TO PUERTO CALDERA | | 10/11/19 | .. $2,599 .. |
| PANAMA CANAL | | ShipName | From Port | | Voyage Date | .. From .. |
| 11 DAYS PANAMA TO COSTA RICA | | WIND STAR | PUERTO CALDERA TO COLON | | 12/22/18 | .. $2,699 .. |