Let Us Help Your Non-Profit Organization Reach Its Fundraising Goal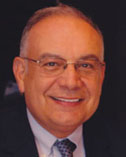 Fundraising has never been easier.
Give your Bucket List Concierge™ a call toll-free today or send us an email
Tony Cassano, Your Bucket List Concierge™ for Fundraising Projects, will be happy to answer your questions and get your project off the ground.
Let's discuss your fundraising goal and put a plan together to help you meet this target!
Our Four Programs:
The Go Bucket List Travel Caring and Sharing Program™
Go Bucket List Travel, through it's Caring and Sharing Program, donates 10% of its commissions to the charity of our client's choice. We only require that the charity be IRS 501 [3][c] qualified. Our goal is to raise $10,000 a year for local charities. We want your organization to benefit as well.
When Go Bucket List Travel handles your group bookings, our Caring and Sharing donation will accelerate your fund raising. Travel together and benefit your organization. Or simply make your membership aware of our outstanding community service program and remind them to request that your non-profit organization receive a Caring and Sharing donation for your members' travel.
Cruise Gift Certificates
Go Bucket List Travel can provide your non-profit organization cruise certificates for two for travel on Carnival, Royal Caribbean or Celebrity Cruise Lines that you can use as a grand prize in a fundraising program. Certificates range from a simple 3-night sailing to the Bahamas to extended 7-night voyages to the Caribbean, Alaska, Canada and even Europe.
The certificate price will vary by cabin type, length of cruise and whether taxes, fees, port charge or gratuities are included and whether there are any black-out dates. Certificates are usually good for over a year. Please see the PDF below for an example of what a 7-night Caribbean cruise gift certificate would cost.
Specialty Travel Packages
We can custom craft an award package to meet your specifications and fundraiser theme, such as weekends in New York City, European river cruises or escorted tours.
We will make all of the arrangements, provide your organization with quotes for the packages and service the package booking. These packages are perfect for auction galas.
Special Organization Projects
For large organizations we are willing to negotiate the terms of a special program that will return to the 501.c.3 organization more that our complimentary 10% Caring and Sharing commission donation when the organization membership embark on a major trip as a fundraiser.
Call Today or Emall Us for a No Obligation Discussion on how we can help your non-profit organization reach its fundraising goals.