202021 Bucketeer Hosted Tour Schedule
["Bucketeer Hosted" signifies tours hosted by Nancy Cassano or Carrie McCrory of Go Bucket List Travel]
Dutch Tulips and Rhine Cruise
Sorry, We are Sold Out - Wait List Only
Amsterdam to Basel, Switzerland - April 22 - May 2, 2020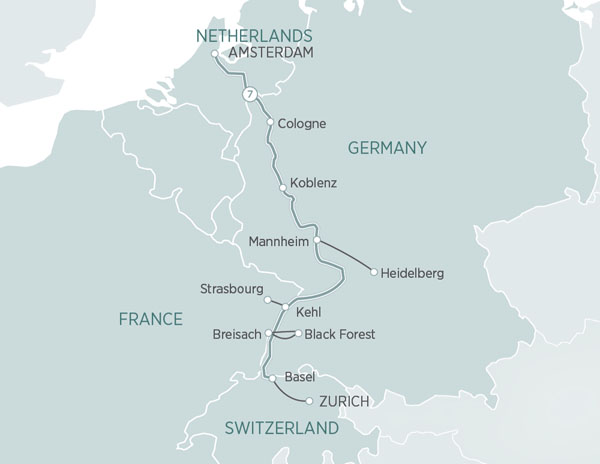 Our Bucketeers will rendezvous in Amsterdam on April 22 for two days of Tulip gazing then embark on the modern Emerald SUN for a relaxing cruise through the Netherlands then south to Switzerland with stops in Cologne, Koblenz, Heidelberg, Strasbourg and more. We have five Category C Staterooms left at $2,995 per person, double occupancy
Please Contact Me Regarding Your 2020 Tulips and Rhine Cruise
Sicily Adventure
Palermo to Taormina- May 2 - 11, 2020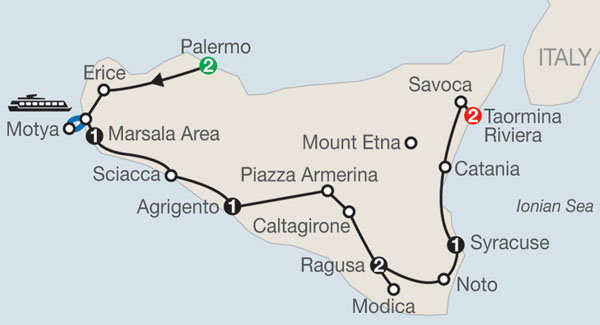 Join us in Palermo, Sicily on May 2, 2020 for a fun-filled 10-day private adventure as we take in the beauty, culture and cuisine of Sicily. We have group prices negotiated for 36 Bucketeers to join us. 31 Have already signed up….don't be left out! Call Go Bucket List Travel today at 804-557-3006.
Please Contact Me Regarding Your 2020 Sicily Tour
Best of Austria and Switzerland
Vienna to Zurich - July 15 - 25, 2020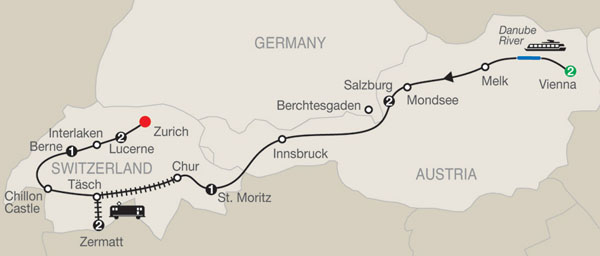 Come with us for 11 days of exploration through some of the most beautiful scenery you'll ever experience.
PLUS, we'll ride the famous Glacier Express across Switzerland with amazing views of glaciers, alpine valleys and more
Please Contact Me Regarding Your 2020 Austria-Switzerland Tour
Europe Repositioning Cruise
Amsterdam to Rome September 15 - 26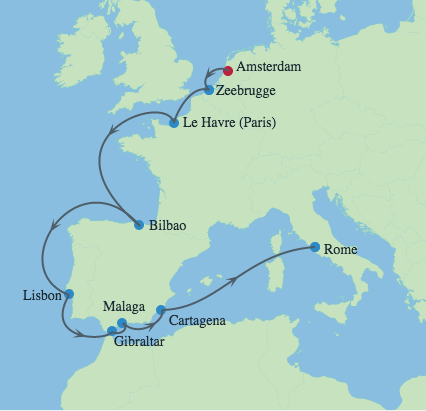 Join us in September 2020 on this memorable 11-night cruise from Amsterdam to Rome. We have only a few staterooms left at our outstanding group rates. Departs September 15, 2020. Our current group prices are up to $1,000 off published rates and includes $100 shipboard credit per person plus two perks. Choose from a beverage package, free internet or free tips. Please give us a call at 804-557-3006 for more information.
Please Contact Me Regarding Your 2020 Amsterdam to Rome Cruise
Douro River Cruise
Roundtrip Porto, Portugal October 3 - 10, 2020
Sorry, We are Sold Out - Wait List Only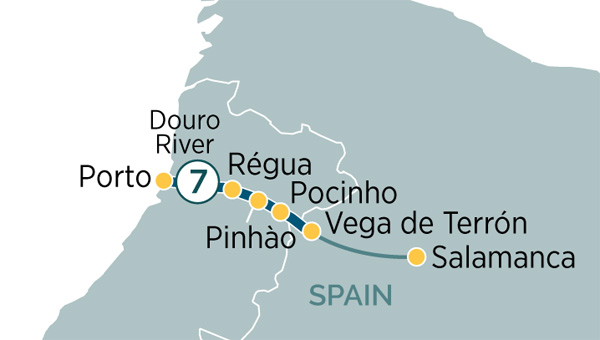 This 8-day roundtrip sailing from Porto introduces some of the region's most inspiring destinations and wine producing regions, including Régua, Pocinho and Vega de Terrón. We'll visit the exquisite Spanish city of Salamanca. Our journey on this rousing waterway begins and ends in Porto, one of Portugal's oldest and most beautiful cities. As we travel upstream through the twists and turns of the World Heritage-listed Douro Valley, we'll call at charming destinations like Pinhao, Vega de Terrón and Pocinho.
Please Contact Me Regarding Your 2020 Porto River Cruise
Christmas Market River Cruise
Budapest to Nuremberg December 5 - 12, 2020
Only 3 Staterooms left…Including economy air!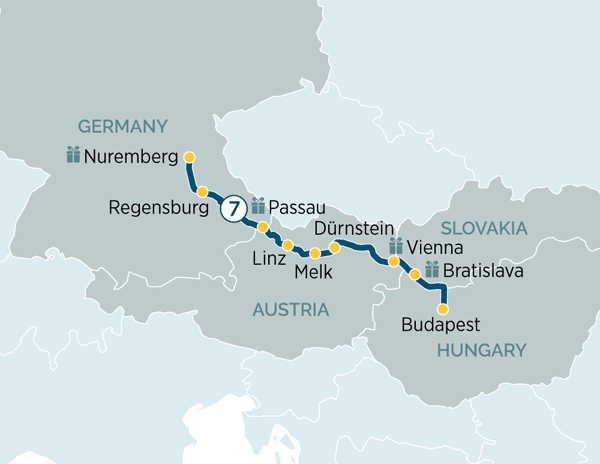 Celebrate the holidays with the joy of Central Europe's famous Christmas Markets. Enjoy a week of food, drink, friendship, shopping and holiday celebrations.
Plus, our price includes free air into Budapest and back from Munich
Please Contact Me Regarding Your 2020 Christmas Market Cruise
Family Travel
"Are we there yet?" We all remember that age old question from countless family road trips. Travel has the wonderful ability to strengthen family bonds, develop minds and strengthen a child's understanding of the world, but most families tend to repeat the same family vacation from year to year.
We encourage you to allow us to expand your travel preferences and stretch your comfort levels. To try new experiences, raise the bar on what you want your children to learn.
We can develop a family vacation rich in exciting adventures to inspire as well as entertain.
Learn to surf in Hawaii. Zipline through the Costa Rican rain forest canopy. Horseback ride on the beach in Bermuda. Kick up a family adrenaline rush with a New Zealand river rafting trip in Alaska. Climb the Leaning Tower of Pisa. See the Tiny Penguins come ashore in Australia. Ride a space shuttle simulator at the Kennedy Space Center. Enjoy a family-friendly glacier trek in Alaska. Cradle a baby turtle or swim with the dolphins in the Caribbean. Witness the great wildebeest, zebra and antelope migrations on the Serengeti Plains. Take golf lessons in Ocho Rios, Jamaica. Go cowboy at the Wyoming dude ranch.