– The Search for the Unique & Authentic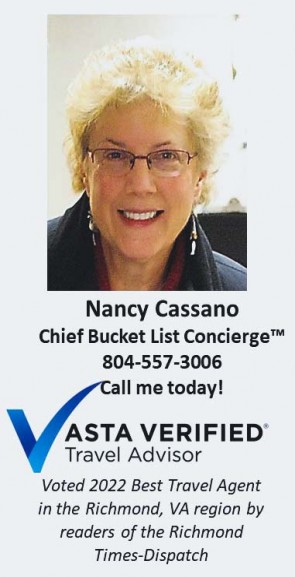 Get off the bus and onto a bike, or into your hiking shoes or onto your small boat or raft as you explore the world from the ground up.
The world of adventure travel no longer requires you to be young and active or sleep in hostels or hike miles a day to enjoy nature and cultural immersion. It has become the perfect choice for couples, moms and daughters, families and multi-generational families who are looking to connect with their world in a small group setting led by attentive knowledgeable guides. Our adventure travel guests vary in age but they all share in the excitement of discovering something new.
Adventure travel is the perfect choice if you
• Enjoy getting off the beaten track
• Savor a vacation that will get you out of your comfort zone
• Seek immersive experiences and detailed itineraries
• Appreciate the help of a knowledgeable local guide and exclusive itineraries
• Desire the chance to meet local families, sample local cuisine and discover family run enterprises
• Value the intimacy of experiences shared with a small group of like-minded fellow explorers.
• Demand security, access and camaraderie for solo or mother-daughter travel
So, if you ready for an Adventure, which itinerary will you choose?
• Are you an outdoor enthusiast anxious to sail, bike, canoe or trek through beautiful locations?
• Or, a budding naturist who looks forward to learning more about endemic flora and fauna around the world?
• Or, does viewing or photographing wildlife excite you?
• Or, do you want to participate in a festival or famous activity?
• Or, when you go to a museum do you want someone knowledgeable with you?
• Or, are you simply looking to live like a local and come face-to-face with others new cultural and spiritual values?
• Or, are you ready for explore new towns, experience good food and wine and enjoy natural beauty without being rushed?
Give Us A Call at 804-557-3006 or Send Us an Email
Our favorite suppliers
We only select adventure suppliers who meet our high standards of customer service and best value. We have showcased below our favorites for Europe with an emphasis on Italy exploration. Most have an international reach and feature itineraries around the globe:
Adventures by Disney - Worldwide
Backroad Tours - Worldwide
G Adventures - Worldwide
Kensington Tours - Worldwide
Tuscany Tours - Europe
Why these suppliers?
• Guaranteed 100% departures
• 24/7 Customer service
• Experts in their fields
• No or reasonable single supplements
• Choice of activity levels
• High customer satisfaction grades
• No or reasonable extra fees
Our Newest Supplier – National Geographic Journeys
If you are like us, your backpacking days are behind you, but you still yearn to explore the world, indulge in its flavors and experience life from a unique perspective.
So, we have been looking for a supplier who will give our travel guests greater hands-on exploration with imaginative itineraries and insider access, all with upgraded accommodations, private transport and meals.
We have found it in National Geographic Journeys.
Examples:
10 Days - Dijon to Paris including 6 nights on a canal barge, biking through vineyards and villages, Burgundy cellar visits and wine tastings and visits to Parisian markets. Max group size 22.
11 Days – Auckland to Queenstown, New Zealand, including Doubtful Sound overnight wilderness cruise, helicopter flight to a glacier, 2 nights in the Southern Alps, private Maori society experience and a dolphins and whale experience at the Hauraki Gulf Marine Park with a crew of biologists.
A few of our recommended adventures
Please call for prices. Prices may vary by departure date and size of your party. Tours are small groups and subject to availability. Please call us at 804-557-3006 for details, solo and triple rates.
Adventures by Disney
– "Why just go somewhere when you can be somewhere." The team at Adventures by Disney goes out of its way to take care of every detail and to introduce activities that will appeal to families with teens. It is an excellent choice for families looking to bridge the generations through immersive VIP experiences.
We recommend: [priced per adult / child]
Europe
• Austria, Germany & Czech Republic: Prague-Berchtesgaden-Salzburg-Vienna: 9 Days of storybook adventure
• England and France: London-Paris: 8 Days of privately guided visits to delve into the history and culture of London and Paris
• Italy: Rome-Orvieto-Tavernelle-Florence-Venice: 9 Days of special VIP experiences and tours for the family to discover enchanting Italy
• Scotland – A Brave Adventure: Edinburgh-Isle of Skye-Inverness-Ilse of Lewis: 9 Days of adventure in the land of Brave
Backroads Travel
– "Active travel is, at its heart, a way of connecting more authentically with the world." More for active travelers who are looking for daily activity options, traveler support in the field, Backroads Travel specializes in biking, multisport, walking, hiking and immersive experiences.
We recommend [priced per couple]
Europe
• Tuscany Walking and Hiking: Florence-Oienza-San Felice-Tavarnelle del Nero: Daily hikes through the vineyards and footpaths of Tuscany: 6 Days
• Tuscany Active Gourmet: Radda-Pienza: 6 Days
• Hiking Cinque Terre: Portovenere-Santa Margherita-Panzano: 6 Days walking and hiking
• Tuscany and Umbria: San Luca-Montefollonico-Cortona: 6 Days of biking through Tuscany and Umbria
• Puglia: Monopoli-Savelletri di Fasano-Matera: 6 Days biking through Italy's southern Adriatic coast
• Provence: Uchaux-Crillon le Brave-Joucas: 6 Days biking through France Drome region of Provence
• Loire Valley: Onzain-Montbazon-Chinon: 6 Days biking through the French chateaux country of the Loire Valley
G Adventures
– "Adventure awaits around every corner… and the only limit is how far your imagination will take you" A best value supplier with 100% with guaranteed departures, G Adventures manages tours across the globe. Generally G Adventure groups are limited to 16 with the average group size of 12. Offers "Personalize Your Trip" services with suggested alternative itineraries to make your trip truly "One of a kind." Never has a single traveler supplement price.
We recommend: [priced per person]:
Europe
• London to Budapest by Rail: London-Paris- Lausanne-Zermatt-Chur-Munich-Salzburg-Vienna-Budapest 13 Days
• Best of Eastern Europe: Berlin-Warsaw-Krakow-Prague-Cesky Krumiov-Vienna-Budapest: 15 Days
• Sailing Croatia: Split to Dubrovnik; 8 Days
• Italy Local Living: Rome-Chianciano Terme-Montalcino-Montepulciano: 7 Days
• Belgian Beer Tour: Brussels-Rochefort-Orval-Chimay-Bruges-westvleteren-Westmalle-Achel-Antwerp: 8 Days
• Running of the Bulls: Barcelona-Pamplona-san Sebastian-Bilbao: 8 Days
• Venice Carnival: Rome-Florence-Pisa-Venice: 9 Days
• Best of Sicily: Catania-Palermo-Monreale-Ragusa-Modica-Syracuse-Giarre-Catania: 8 Days
• Ultimate Italy: Rome-Siena-Florence-Lucca-Pisa-Cinque Terre-Lake Como-Venice: 14 Days
• Best of Spain and Portugal: Lisbon-Evora-Seville-Cordoba-Granada-Madrid-Valenica-Barcelona: 15 Days
• France & Italy Adventure: Paris-Beaune-Avignon-Nice-Monaco-Cinque Terre-Pisa-Florence-Rome: 14 Days
• Best of Greece: Athens-Meteora-Delphi-Nafplio-Chania-Agia Roumeli-Loutro-Iraklio-Santorini: 15 Days
Kensington Tours
– "We build in enriching and unforgettable experiences and put the best private guides at your service." Kensington Tours is a perennial winner of Travel + Leisure, National Geographic and other honors for its extraordinary destinations and unbeatable value. We especially like its new lower priced Italy offerings that dive deep into the cultural, gastronomic and art history of our favorite destination.
We recommend [priced per person]
Europe
• Rome, Florence & Venice Signature: Rome-Florence-Venice: 8 Days
• Italian Honeymoon: Rome-Positano-Florence-Venice: 12 Days
• Lakes of Northern Italy: Milan-Como-Verona-Venice: 10 Days
• Sicilian Cuisine, Culture and Country Life: Palermo-Agrigento-Syracuse-Taormina: 9 Days
• Rome & Amalfi Coast: Rome and Sorento: 6 Days
• Tuscany Highlights: Florence-Montepulciano-Siena: 10 Days
Tuscany Tours
Europe
– "Italy is a way of life. When you travel with us, you will be immersed in the local way of life and become a part of the local landscape." Tuscany Tours continues to impress us with its perfect balance of history, shopping, art and food. Owned by Pam Mercer and Sam Hilt – who was a professor of Renaissance Studies – this dynamic twosome have built the perfect sized business to introduce Americans to the joys of Italy.
We recommend [priced per person double occupancy]
• The Best of Tuscany: Florence-Radda-in-Chianti-Cortona: 9 Days including breakfast and a full-course meal daily immersed in the pleasures of Florence and Tuscany
• The Best of Amalfi: Sorrento-Ravello-Positano: 9 Days exploring the beauties of the Amalfi coast
• The Best of Sicily: Palermo-Ragusa-Siracusa/Island of Ortigia: 9 Days