Let us introduce you to the world of European Food and Wine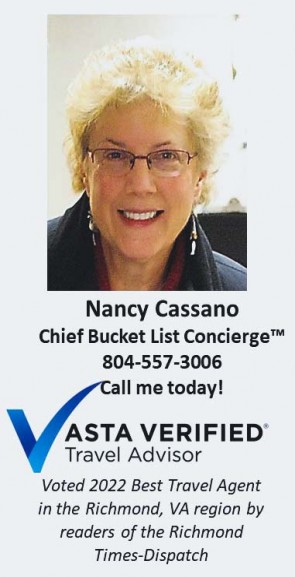 We admit it - We're foodies.
We thoroughly enjoy the search in Europe for the best food and wine experiences at the best prices. If you are also into food, we're ready to share our experiences and ideas with you on how to make your European vacation or honeymoon extraordinary.
Our idea of the "la dolce vita" or the Sweet Life is exploring the diverse world of wine-making and artesian food preparation, walking through markets and learning from shop keepers, sampling delicacies or local comfort foods over a bottle of wine, experiencing fine dining with a view to inspire and simply to go people watching from perch of a street-side café while indulging in the pastry or gelato of the day.
Did you know that even in the ruins of Pompeii, archaeologists found "fast food" stands and barrels of wine?
And, of course, the eternal quest is to find the best gelato!
Each European country and its diverse regions welcomes you to taste its traditional meals, sample its favorite cheeses and sweets, indulge in its beverages and meet the experts who live in this world of food, wine and beer and who are ready to leave you smiling.
We are happy to tailor food and wine experiences for your next European vacation…..or, stay closer to home this year and let us arrange your trip to Disney's EPCOT for the semi-annual ....Or, stay closer to home this year with a trip to Disney's EPCOT for the semi-annual Taste of EPCOT Celebrations…CLICK HERE for the 2021 EPCOT Foodie Guide"
Give Us A Call at 804-557-3006 or Send Us an Email Today
Imagine what your custom visit could include
• Participate in a private cooking class to learn the art of Italian cuisine
• Enjoy delicious fresh dishes at an authentic family-run Tuscan farm restaurant
• Stroll through lush vineyards that spread out over gently rolling hills
• Learn about regional viticulture as you experiencing wine-tasting at one of the local acclaimed wineries
• Visit local markets with a guide and sample regional delicacies
• Walk through impressive wine cellars filled with barrels of classic vintages
• Enjoy an evening pub crawl and listen to poetry or sing with the locals
• Spend a morning with an acclaimed pastry chef who reveals the secrets of a Parisian classic
• Take a scenic drive through charming farm lands and countryside
• Enjoy a romantic dinner overlooking the awe-inspiring Amalfi coast
• Meet a professional cheese maker and learn the art of preparing famous European products such as Asiago, Gruyere, Parmigiano-Reggiano, Romano, Gouda, Raclette, Chevres, Edam, Provolone, Fontina, Havarti, Brie, Camembert, Gorgonzola, Feta, Mozzarella, Munster, Neufchatel, goat cheese or Pecorino
Consider a Wine Cruise
Imagine, your 5-star hotel gliding along the great rivers of Europe with stops each day to immerse you in the local wines. Bordeaux is calling you!
Enjoy this video of how AmaWaterways unites wine lovers with experts in winemaking and offers behind the scenes tours of some of Europe's finest wineries.
Featured This Month
This month we are featuring a small sampling of what we can arrange for you. We have hundreds of options for you to choose from:
France
Regional Food and Wine Experiences: Alsace, Aquitaine/Bordeaux, Burgundy, Champagne, Midi-Pyrenees, Rhone Valley
City Food and Wine Experiences: Paris
Germany
Regional Wine Experiences: Rhine and Mosel Valleys
City Food and Wine Experiences: Munich
Italy
Regional Food and Wine Experiences: Tuscany
City Food and Wine Experiences: Bologna, Florence, Milan, Rome, Sorrento, Venice
Please give us a call today or send us an email.